MUXE Real Estate | Buy and Sell with MUXE all the Way
MUXE Real Estate | Buy and Sell with MUXE all the Way
The MUXE Real estate industry have been in the business for a long time. It started during a time when humans have stopped being nomads and started having permanent lands. They started having tribal leaders, who overseas their whole land and settle disputes with other tribes. This is also the start of other tribes trying to take over the lands and defending their own. This is observed in human history as this is the main reason why the war between countries started, conquering different lands or countries for their resources and their location. As the time goes changes are needed to be made, a revolution for the industry is needed hence the start of what we know today as real-estate.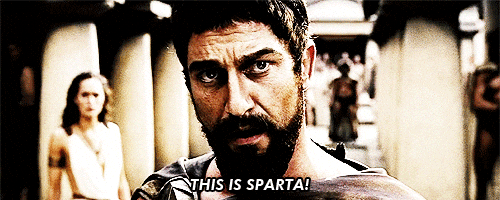 MUXE Real estate business involves buying and selling of real property, it can be land, building or maybe a house. Seemingly easy buying and selling of real estate is tough. The documentation and requirements needed are really a pain in the ass. One more thing to note is that requirements per country different from the other. Let's try to break down what makes MUXE real-estate business a tough one.
1. Documentary Requirements
– This is the most and tedious process of either buying or selling real estate property is the documentary requirements. Documents for each property must be fully authentic and free of anomalies.
2. Legitimate Seller/Buyer
– This is also one of the issues, as we know sometimes the ones posting the properties for sale are not the owners itself. Third parties have been always involved in real-estate. The problem with having third parties is that you are not 100% sure you are getting the best price for your dream property.
3. Hidden Cost/Charges
– Almost everyone in the real estate business has been a victim of this at least once. Hidden charges really make buying/selling really irritating because they will only tell it to you once all have been settled with.
So what should we do? Time to use MUXE Real Estate!
MUXE Real Estate will provide all you need at the end of your fingertips.
-Documents? MUXE will make sure all the properties being listed for sale have complete and authentic documents.
-No more third parties, because we ensure all the users who post their items are of their own.
-Definitely, no hidden charges and all cost/ expenses to grab that dream house or property will be displayed on your device. It's like purchasing a product at your shopping website!
Will you ever risk your precious investment on the old ways? or try MUXE services.
You decide!
#news #muxe $muxe #realestate #blockchain #btc #crypto #cryptocurrency #bitcoin #ICO #fintech #Ethereum #IoT #AI #BigData #altcoin #ETH #crowdsale #token #tokens #tokensale #crowdsale #preICO #presale #dogecoin #RealityClash #cryptomeme #cryptolife #mining #cryptoporn #cryptocurrencies #ICOcoin #ICOtoken #bounty #startup #bitcointalk #DAPP #decentralized #trading #ERC20 #Solidity #smartcontract #bitx #IIoT #smartcity #TGE #bitcoins #ltc #doge #ANN #whitepaper #evx #dev #developer #marketer #security